Nordic Naturals Children's DHA
---
Children's DHA - Kids everywhere love Nordic Naturals strawberry-flavored Children's DHA™. Made entirely from Arctic cod liver oil, these products are rich in the omega-3 DHA. DHA is essential for the proper development of the brain, eyes, and nervous and immune systems.* Children's DHA also contains healthy levels of 100% natural vitamins A and D.

Supports brain and visual function for children
12 months+*

8 fluid oz or 237 ml


Available in strawberry-flavored liquid and
chewable soft gels
Suggested Use:
One-half teaspoon daily, with food, or as directed by your health care professional or pharmacist. Consult your pediatrician for use in children younger than 12 months.
Ingredients :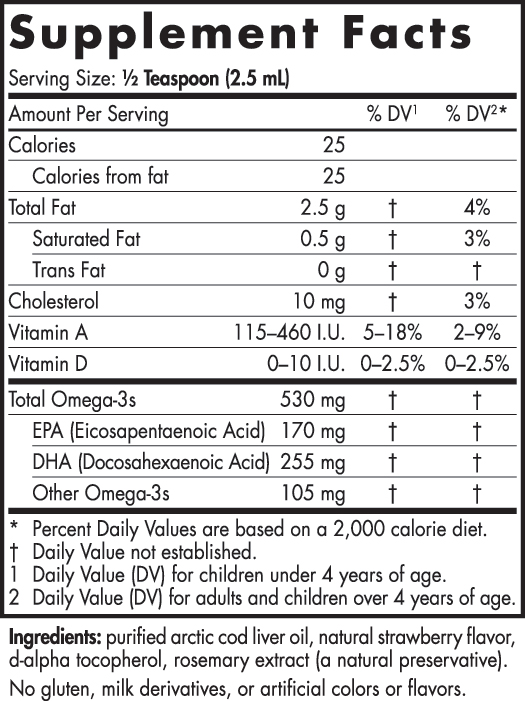 Warning :
Do not take if tamper-evident seal is broken or missing,Gently shake before serving,Refregerate after opening,Best if used with in 3 months after opening.
Consult with your physician before using this product if you are alergic to iodine, use blood thinners, or anticipate surgery.
Keep out of the reach of children
---